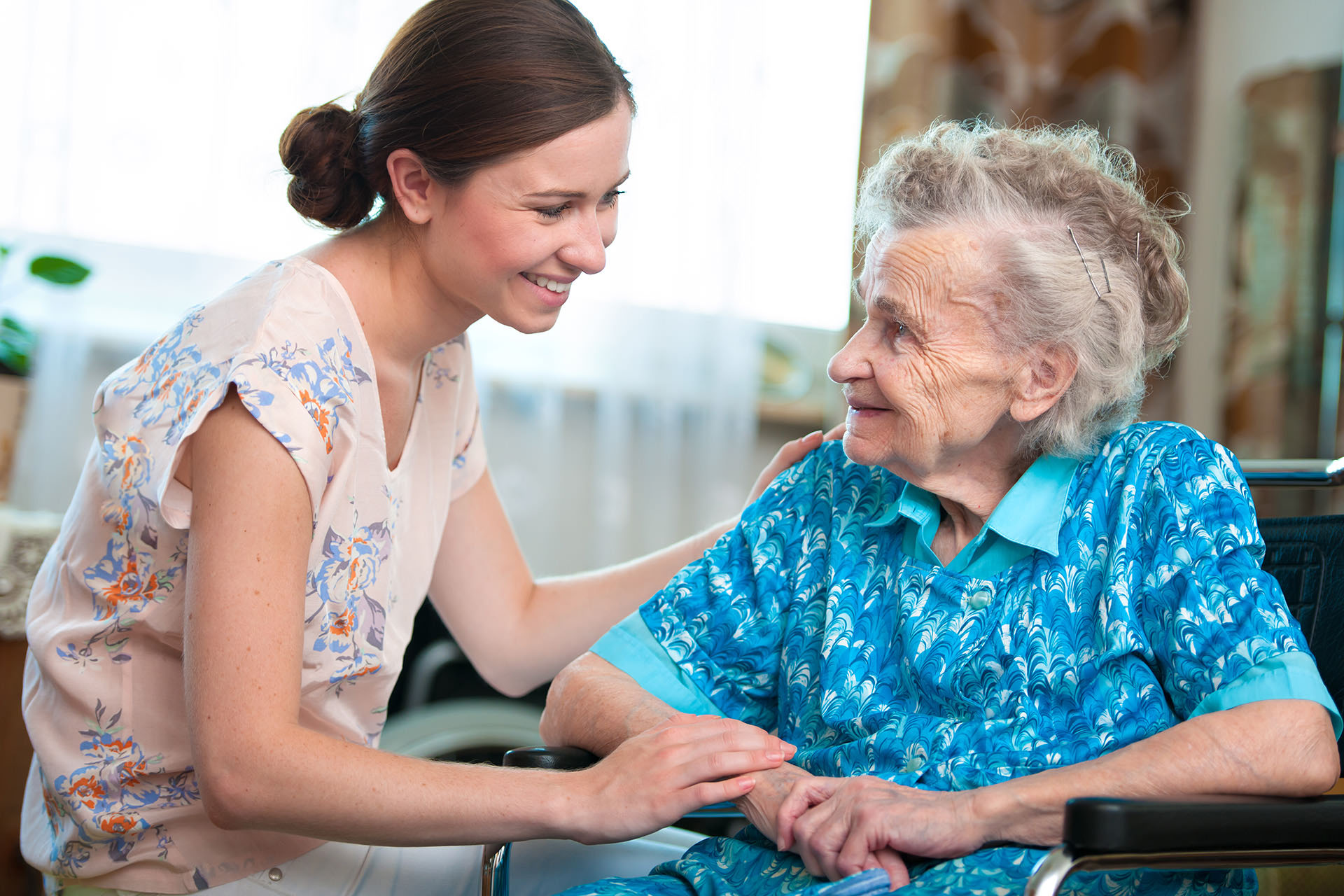 What is private duty nursing?
Private duty nurses are specialized in providing one-on-one medical care services. All our nurses are either Registered Nurses (RN) or Licensed Practical Nurses (LPN) which is a guarantee they are qualified for providing the home health care for veterans and patients need. Nurses at 1ST Aid Home Healthcare offer services not only in a patient's home but in hospitals and nursing homes as well.
Is Private duty nursing different than our in-home care services?
Private duty nursing is different than traditional home care services. In-home care services target healthy seniors, who don't need medical attention. Sometimes you can meet their needs by yourself or hire a professional caregiver to assist them with daily tasks.
Private duty nursing, on the other hand, is a service for patients who don't find a family caregiver or home health aide enough to meet all the needs. It includes advanced medical tasks, usually performed at nursing homes and hospitals.
What private duty nursing services 1ST Aid Home Healthcare offers?
Specialized care is provided by certified nurses who are trained to perform various advanced tasks, surpassing the regular caregiving activities. Private duty nursing includes service such as:
Personal medical care (cleaning oral cavity, trimming nails, etc.)
Home Health Care for Veterans
Setting up a medication schedule
Assisting with medication intake (oral medications, eye drops, injections)
Urinary catheter maintenance
Using heart monitors
Keeping track of oxygen levels
Seizure control
Tube feedings, etc.
Have in mind that the list of the medical tasks performed by private duty nurses is not limited only to those enlisted above. Throughout the certification process and experience working with different patients, they have learned to adapt to every patient. At 1ST Aid Home Healthcare we know each senior is different and requires customized care.
Private duty nurses allow seniors to stay in their homes and still receive the medical care they need.
Address
4815 S Sheridan Rd #113
Tulsa, OK 74145 USA
Working Hours
Mon - Fri 9:00am - 5:00pm
Service
Skilled Nursing
Hospital Accompaniment
Home Health Aide
Occupational Therapy
Physical Therapy
Speech Therapy
Private Duty Nursing
Private Duty Physical Therapy
Private Duty Speech Therapy
Private Duty Infusion Nursing
Service Area
Osage
Wagoner
Tulsa
Cherokee
Creek
Mayes
Muskogee
Okmulgee
Pawnee
Rogers
Washington