Private Duty Infusion Nursing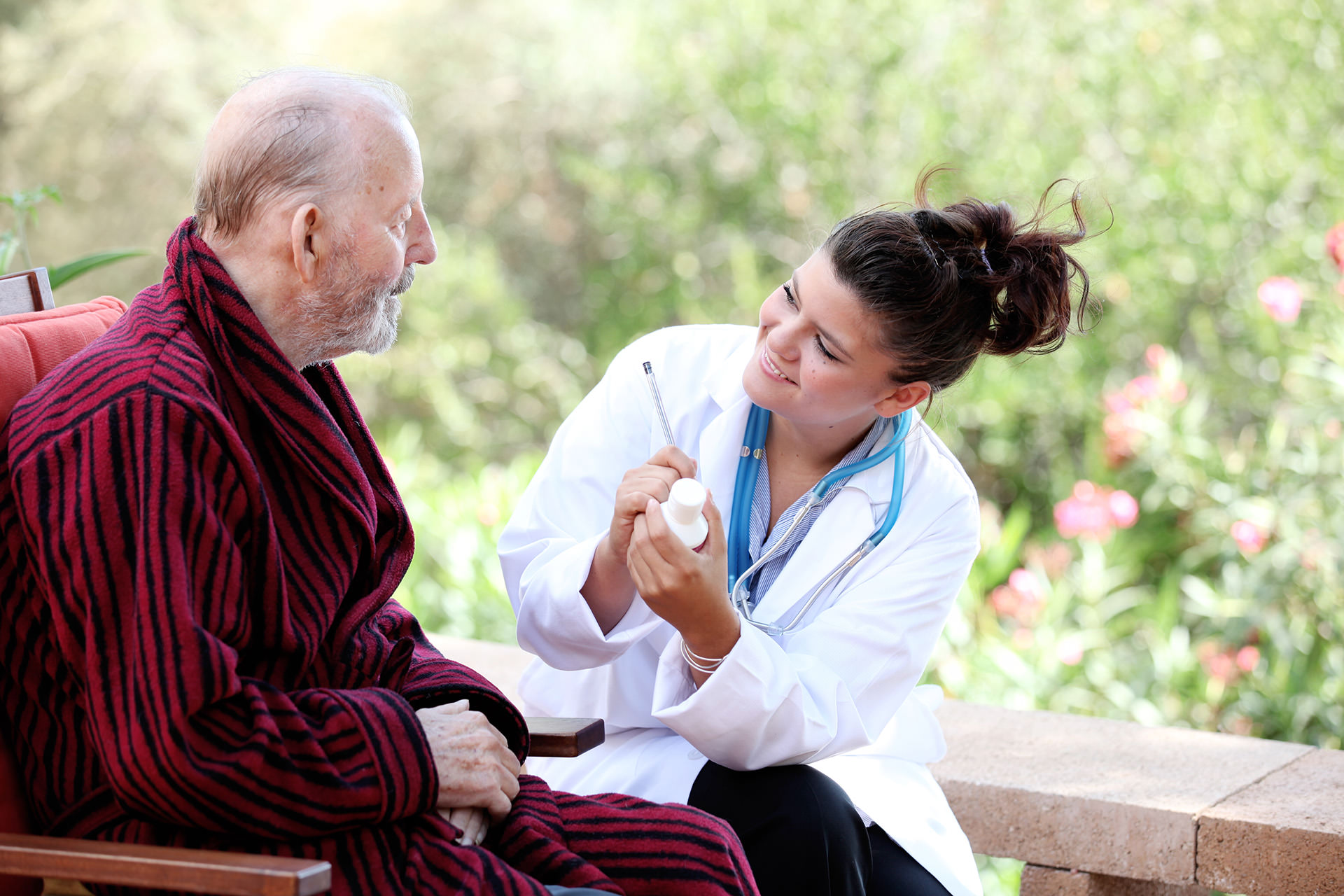 These days, it's quite common to undergo infusion therapies in the comfort of your home. These types of infusions are necessary for those who have infections that can't be cured with oral medicines. They are also prescribed to those who have pains issues, cancer, gastrointestinal diseases, or dehydration. Even if your loved one has congestive heart failure, Multiple Sclerosis, or hemophilia, our skilled nurses can help them.
Our private duty infusion nursing program is ideal for individuals who need infusion therapy. Depending on patients' needs, we try to match them with a nurse that will suit their medical requirements best. All of our nurses have a specific set of skills that will help patients at home, provide them with autonomy, and reduce their stay in the hospital.
After the patient comes home; their stay can become stressful. Even if family members and private caregivers surround the patient, they might be unable to administer the infusion properly. Our skilled nurses are here to help. They will aid the present caregiver and relieve the family members of any additional stress. Furthermore, employees in our agency are skilled caregivers, and in addition to providing help to patients with infusion needs, they can help in other areas of the patient's life.
In addition to helping patients directly, our nurses will also provide family members with insight into the medical aspects of infusion therapy care. Families who are interested in being independent with infusions can receive lessons from our skilled nurses.
Parts of infusion therapy that are provided by our skilled nurses include:
Infusion treatment with immunoglobulin for patients who have autoimmune diseases, or are in a post-transplant state
Treatment for patients who suffer from severe infections
Infusion therapy for patients who have GI disorders
Infusions of factors for patients with hemophilia
Maintenance and care for port-a-cath patients
Address
4815 S Sheridan Rd #113
Tulsa, OK 74145 USA
Working Hours
Mon - Fri 9:00am - 5:00pm
Service
Skilled Nursing
Hospital Accompaniment
Home Health Aide
Occupational Therapy
Physical Therapy
Speech Therapy
Private Duty Nursing
Private Duty Physical Therapy
Private Duty Speech Therapy
Private Duty Infusion Nursing
Service Area
Osage
Wagoner
Tulsa
Cherokee
Creek
Mayes
Muskogee
Okmulgee
Pawnee
Rogers
Washington