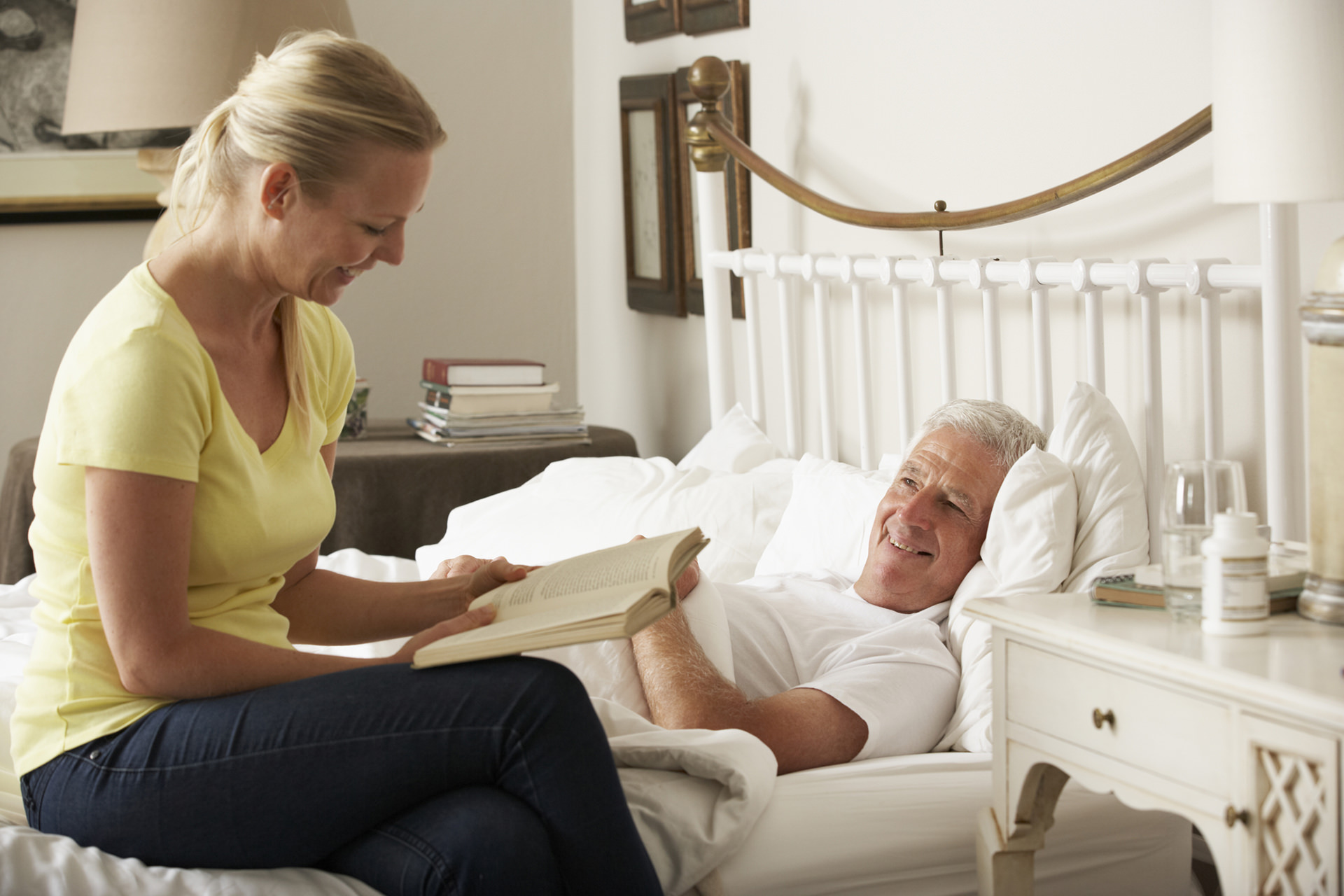 It's never easy having a loved one in a hospital. It is even harder not being able to be there with them and knowing that they are alone. 1ST Aid Home Healthcare has a mission to be there for your loved one when you can't in a fully professional manner.
Even if your loved one is staying in a hospital for a short period of time you want to have peace of mind knowing that someone is with them. 1ST Aid Home Healthcare can do this for you. Not only that. Our caregivers can respond to your call in one hour's time.
Our caregivers are more than willing to serve your loved ones and provide them with care, affection, and dedication. They can do this both by day and night depending on your obligations.
Having a loved one in a hospital won't make your obligations go away. While you are absent from hospital due to work or some other responsibility, 1ST Aid Home Healthcare team is ready to step in for you and be beside your loved one.
1ST Aid Home Healthcare Hospital Accompaniment
Upon hiring our caregiver you will be in constant contact with them via mobile phone. This is to ensure that your loved one can get the best care while you are absent and to make changes in real-time if needed.
While you are not present, caregiver assigned by 1ST Aid Home Healthcare to your loved one, will be at their service to:
Change a room in a hospital
Help them with meals
Control their hygiene
Bathing and grooming
Playing games
Wake them up, and put them to sleep
Helping them out of the abed
Taking them for a walk
Reading them books or newspapers
In case your loved one has special needs, the caregiver will be assigned bases on what they are.
Address
4815 S Sheridan Rd #113
Tulsa, OK 74145 USA
Working Hours
Mon - Fri 9:00am - 5:00pm
Service
Skilled Nursing
Hospital Accompaniment
Home Health Aide
Occupational Therapy
Physical Therapy
Speech Therapy
Private Duty Nursing
Private Duty Physical Therapy
Private Duty Speech Therapy
Private Duty Infusion Nursing
Service Area
Osage
Wagoner
Tulsa
Cherokee
Creek
Mayes
Muskogee
Okmulgee
Pawnee
Rogers
Washington